SOUNDTRACKS AND CUSTOM MUSIC COMPOSED BY NADA LEWIS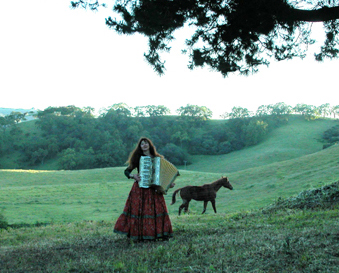 Nada Lewis has composed music for video, film soundtracks and computer games in a variety of styles. Her area of expertise is authentic original music in a variety of international/world music genres, either synthesized or played with actual musical instruments of that region. Cool soundtracks for nature, animals, astronomy, cell biology visuals are her specialty.
Contact Nada at (510) 243-1122 or folkloric@value.net to discuss your project and timeframe or date needed.
Folkloric Productions Booking * Nada Lewis, Accordionist * Lessons * World Music CDs * Soundtracks • Contact